Are you wishing for some color in your rooms without having to paint your walls?  Try one or more of these tips to add an instant punch to your room.
1. Add artwork
Many homes I visit have empty walls with no art, or artwork that is too small for their walls. Stores like Home Goods, Ross and Bed Bath and Beyond have affordable artwork in all sizes. Add a large canvas print in vibrant colors over your fireplace, or above the sofa, or in the dining room across from the china cabinet. If you have a mirror above your fireplace, replace it with some colorful artwork. Art.com is one of my favorite sites for framed art—the choices are endless!

2. Dress up your windows
Blinds, shutters and shades are terrific for blocking light and providing privacy. But sometimes windows can look a bit naked. Here is where fabric can come into play. Adding decorative curtain panels to each side of a large window, or a valance to a kitchen window can really dress up those areas and add a lot of color and personality. I recently completed a master bedroom project where the clients already had white wood blinds on their windows. The wood blinds were just fine, but the room seemed a bit bare. I suggested custom stationary panels in a pewter color to blend with the bedding and new pillows. Their walls were painted in a light gray, and the darker tone of the fabric added texture and softness, as well as visual weight to the space. It was the perfect finishing touch.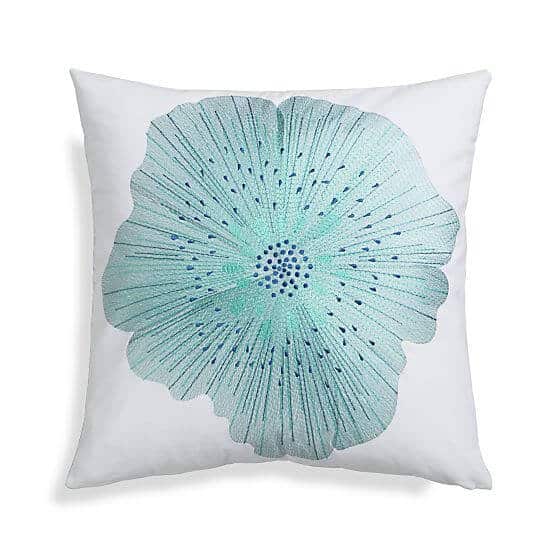 3. Add pillows
Since most people buy furniture in neutral colors, a great way to add vibrant color is by adding throw pillows. Pick up the colors in your artwork, area rug, or other upholstered furniture and your room will instantly have more personality. I love to pick my own fabrics and create custom pillows for clients, but I look for ready-made pillows whenever possible. Try Pier One or Crate and Barrel for a great selection of colorful pillows.
4. Add a rug
Even if you have carpeting, a large area rug can do wonders for a room. In my own living room, I bought a large 9×12 cream-colored area rug and laid it over my brown wall-to-wall carpeting. Even though it is not a vibrant color, it immediately lightened up the room and gave it a more polished look. In another recent bedroom project, red was our accent color, so we used golden tan paint on the walls, a cream coverlet with a red, green and gold paisley duvet, and a large beautiful red area rug. Without the rug, the room was pretty; with the rug, the room is gorgeous!
5. Reupholster a chair or bench
Almost anything can be reupholstered. Dining chairs, a living room accent chair, an ottoman, a footstool, a headboard—you get the idea. Take the opportunity to add beautiful vibrant color to wake up the room. For myself and for clients, I sometimes purchase inexpensive benches and ottomans at Homegoods or from Overstock.com, then select my own fabric and have them reupholstered.
6. Paint some furniture
Do you have an old dresser, headboard, or end table that could use new life?  Paint them in a vibrant color like red, or cobalt, black, or anything that strikes your fancy. A friend of mine purchased a small chest of drawers at a thrift shop and painted it gray. She uses it as a nightstand in her room with a navy accent wall and blue and gray paisley bedding. It looks great! For best results, hire a professional painter to spray the furniture instead of painting it with a brush. It will Look better, and have a longer-lasting finish that way.
7. Paint the inside of a bookcase
You may have seen photos of this idea—instead of painting the whole bookcase, try painting just the back of it. The color provides a nice backdrop for the books and accessories that will go on the shelves. You can also use wallpaper instead of paint.
8. Dress up your bed
Purchase a white, cream or light gray coverlet, then embellish the bed with a colorful duvet or comforter folded at the end of the bed. Finish it off with coordinating throw pillows and pillow shams. This is a great solution for someone who likes to change their bedding frequently, as pillows and duvet covers can be easily traded out for the seasons.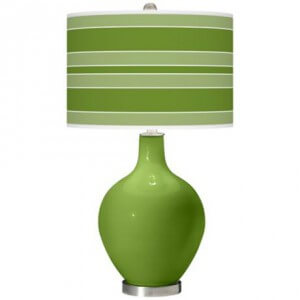 9. Choose colorful lamps
This is a huge design trend right now. Have you seen the lamp bases in all the beautiful colors? Try lampsplus.com. You can get lamps in dozens of colors, shapes and sizes, paired with solid color shades or patterned shades. Picture a dresser or console table, with a large mirror above it, and two matching lamps in a vibrant color like orange or turquoise. Instant fun!
10. Add accessories
By accessories, I mean vases, dishes, bowls, trays, photo frames, even books with colorful jackets. How about a collection of blue, turquoise and green glass bottles in your kitchen garden window? Or a family photo collage all in glossy red frames? Or kitchen canisters and mixing bowls in lime green? A client of mine has a neutral kitchen, with a lime green KitchenAid mixer on her counter, a green tray on the table (holding napkins, salt and pepper), and green, orange and blue patterned dishtowels. It's adorable!