These clients had an underutilized upstairs bedroom, outfitted with a small desk, a loveseat, and a TV in the closet. They challenged me to create a space where they all could be together, helping their young son with homework, surfing the internet, reading, and watching television. On their wish list: a large TV and comfortable seating area, two separate work spaces, ample storage for books and miscellaneous items, better lighting, and a space for a small microwave so they could heat up a cup of tea without having to go all the way downstairs. And, of course, make it attractive.
To make room for the large, custom U-shaped desk I designed, we removed the closet at the end of the room. The new desk features a work space at each end, with a long countertop, wall-to-wall upper and lower cabinets, and open shelves. In the center, we installed a large TV, and, while the microwave is not shown in the photo, notice the outlet in the right corner— that's where it will go. And speaking of outlets, you'll notice several new ones, both above and below the desk. This makes charging devices easy and convenient.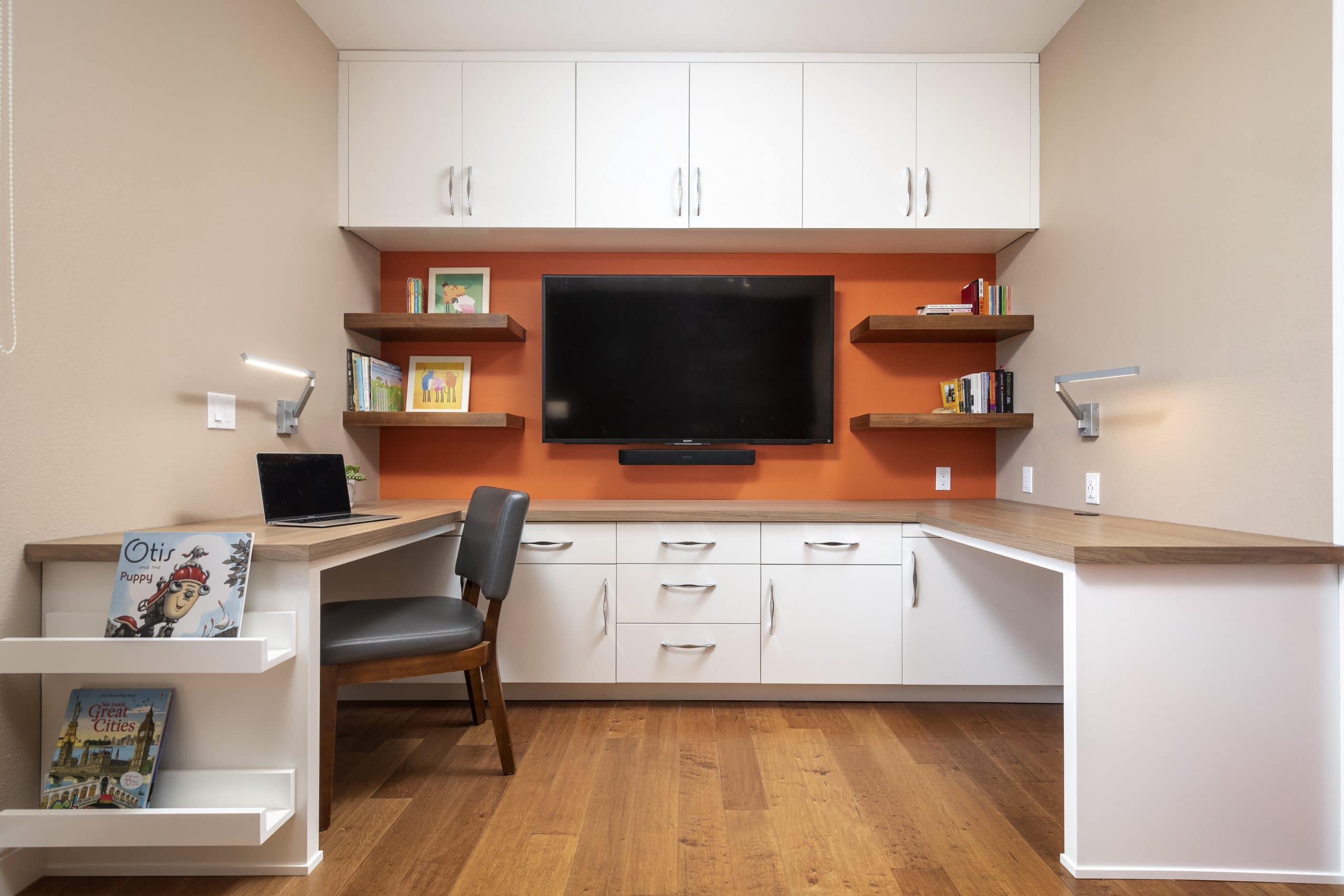 Their son's workspace has an easy-to-reach book display, with drawers and cabinets for his school supplies. Both work spaces have their own desk light. The closed cabinets keep everything nearby but out of sight, while the open shelves provide display space.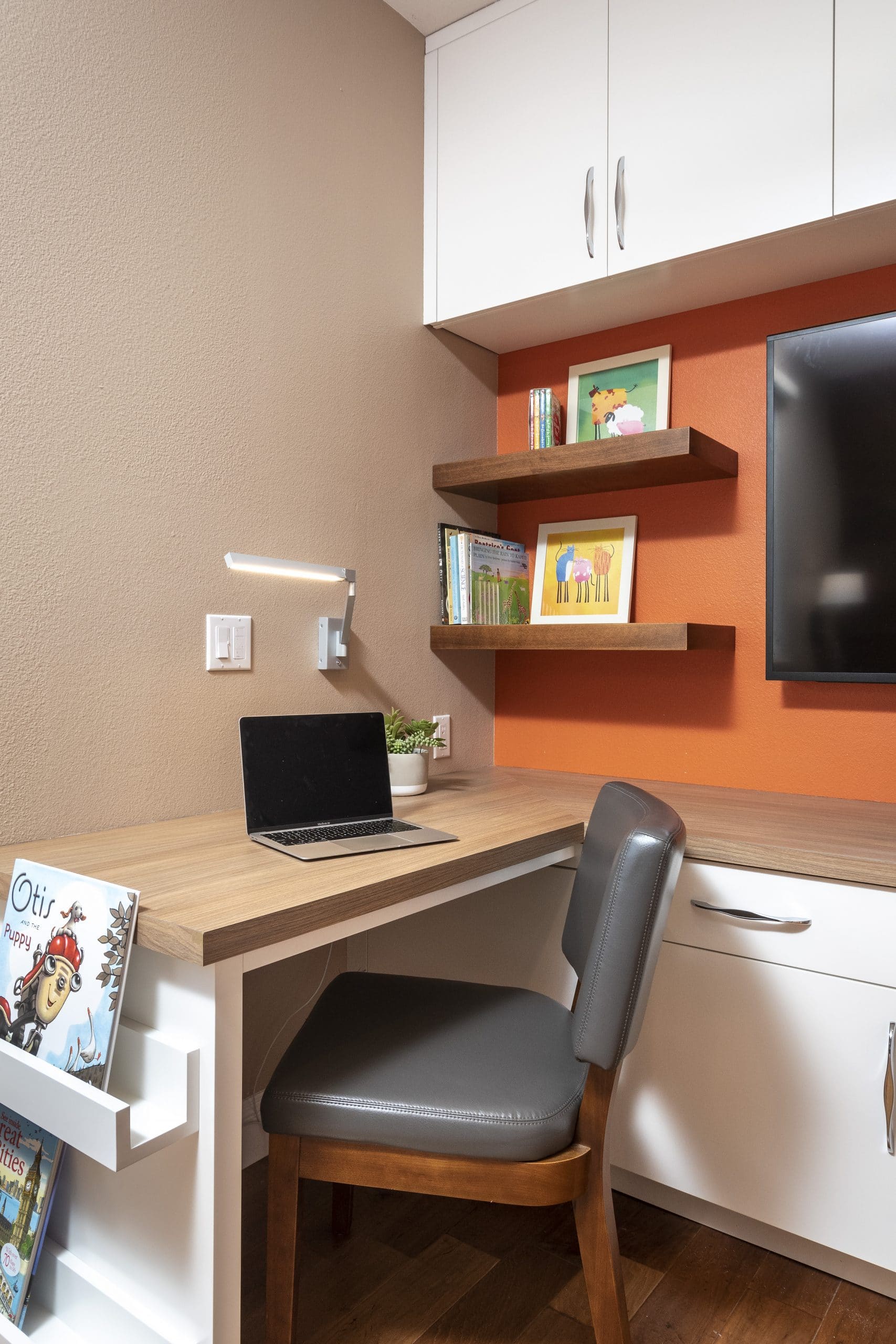 My client loves the color orange, a friendly and energetic color (which is fitting, because she is also very friendly and energetic!), so you'll see it distributed around the room. The accent wall is painted in a color called Winter Sunset by Kelly Moore. I absolutely love the double pocket doors also painted Winter Sunset. We widened the opening to the new den, and replaced the standard bedroom door with contemporary frosted glass French doors. This brings in more light, and adds a lot of personality. The doors are one of my favorite elements in this room.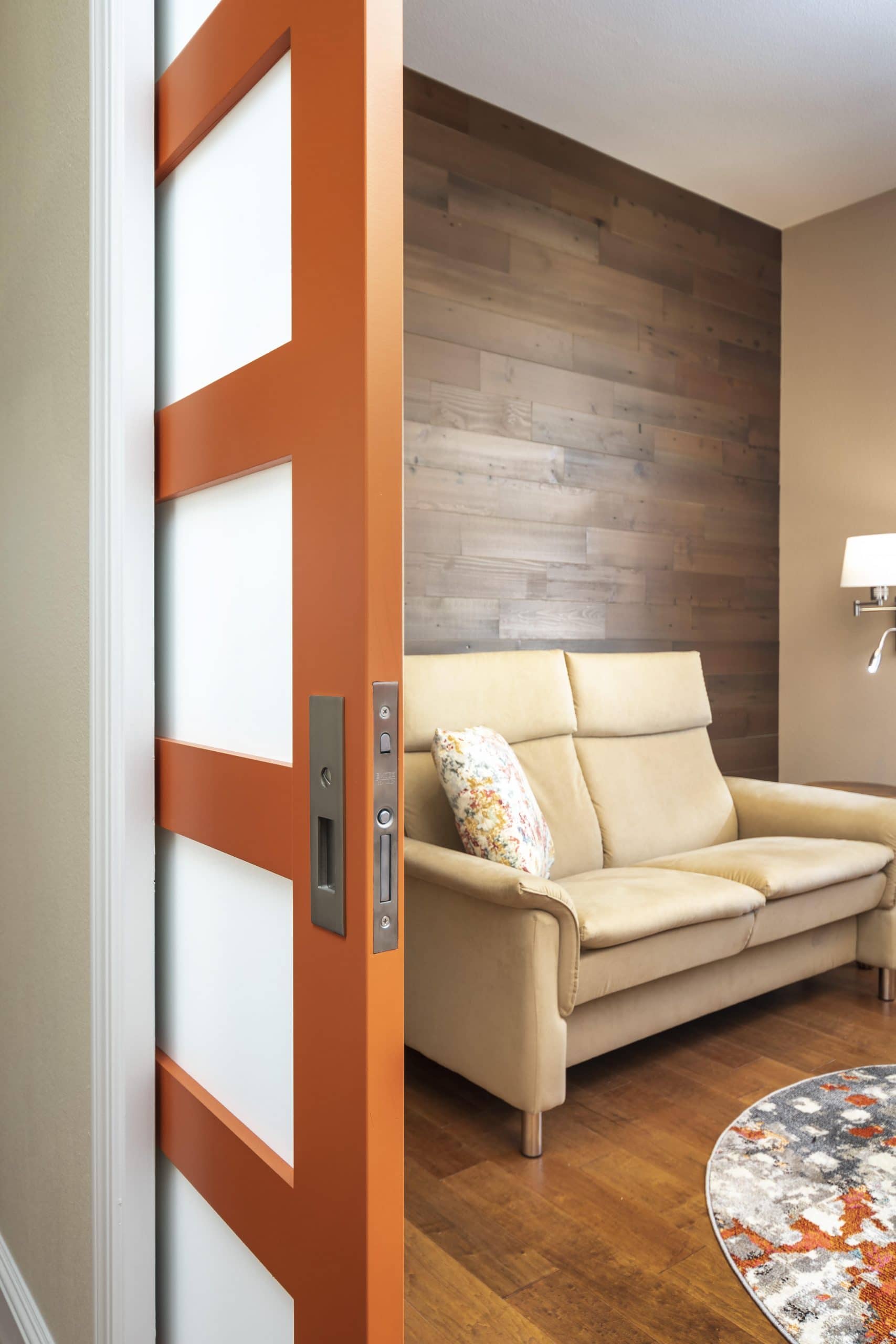 The wall behind the new sofa is clad in wood planks, for texture and warmth. The wood wall coordinates with the wood shelves in the desk area, and the wood-look laminate countertop.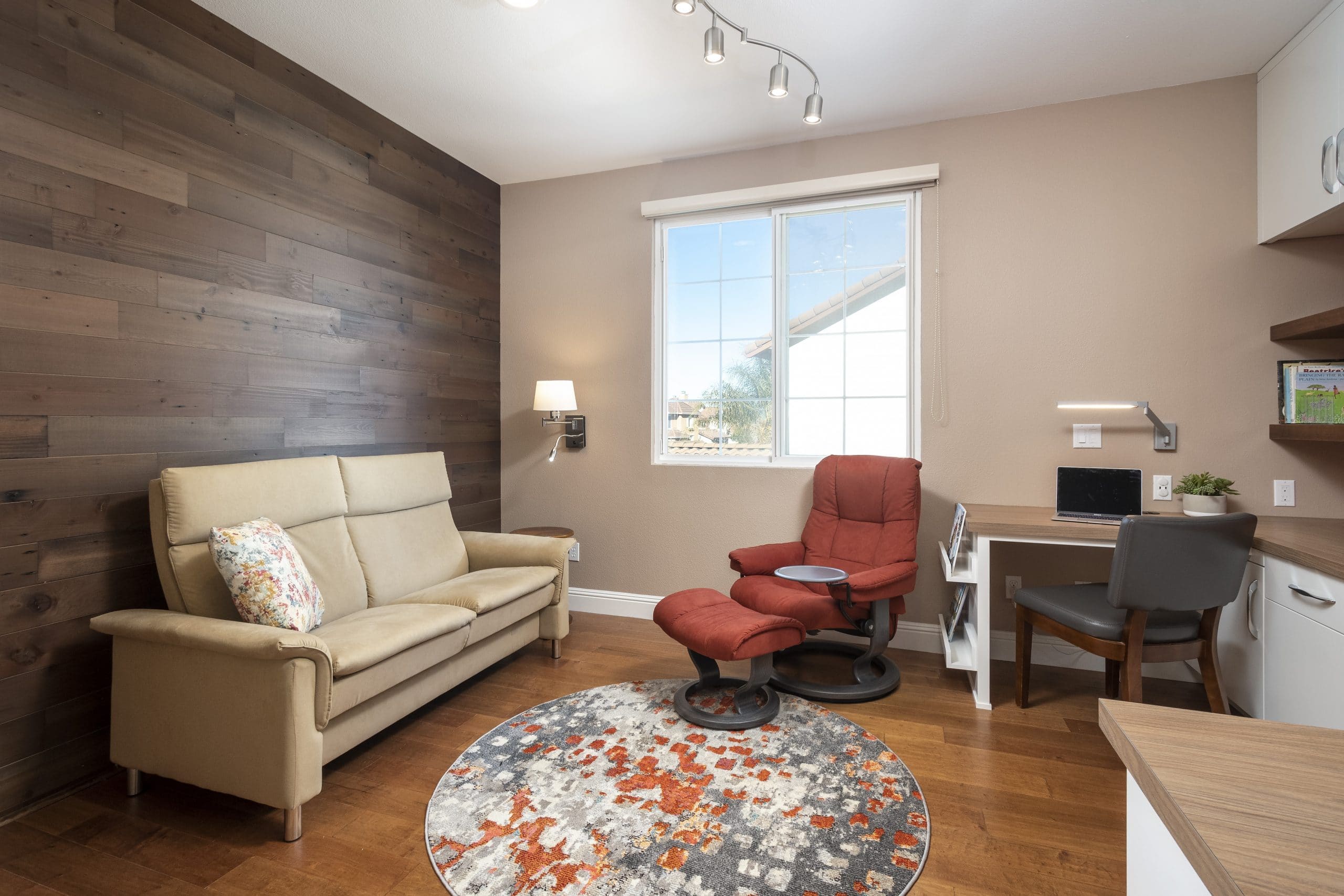 We kept the existing recessed can lighting, but added a contemporary track fixture, the individual desk lamps, and a wall-mounted reading light. Each on separate switches for maximum flexibility, the homeowners can now choose to have dimmer lighting for nighttime TV viewing, or lots of light for homework, bill-paying, and other projects.
With room for everyone, this inviting multi-purpose room has become a favorite hang-out spot for the whole family.