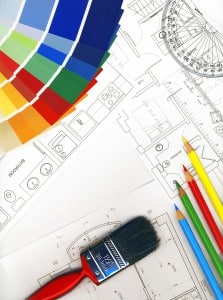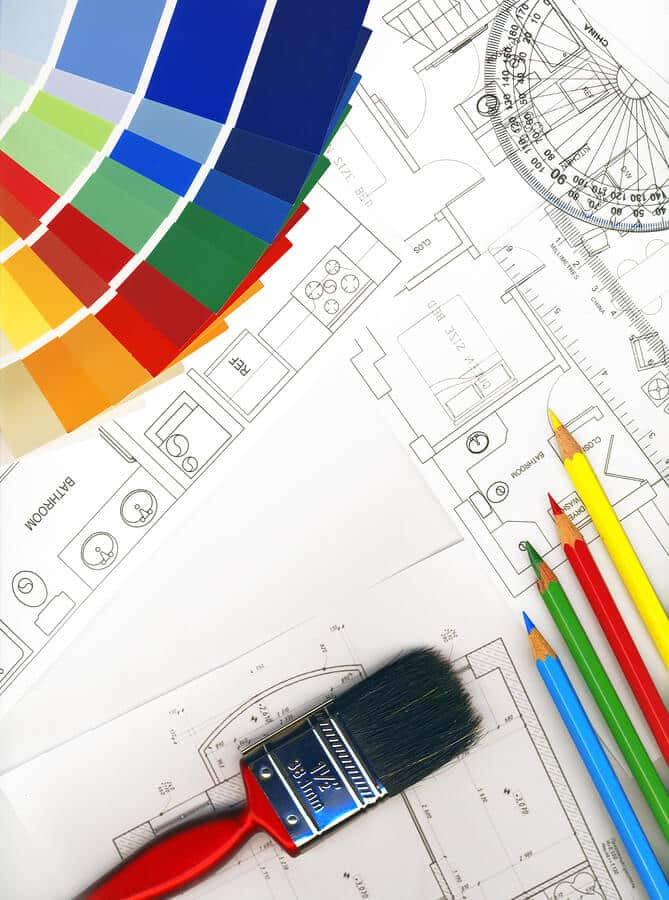 So, what does a designer do when she is tired of her own home décor? You might think that I change my décor all the time, but between a busy work schedule and saving money for my kids' college tuition, time and budget are definitely an issue. (Just like my clients.) A few months ago, however, after seven years of living with my existing décor, I got the itch to make some changes.  Here are the budget-friendly, yet high-impact changes I made:
I changed the color scheme from brick red, copper with hints of green and gold, to brown, cream and navy. I didn't want to buy new furniture, but I was willing to buy some new accessories and accent pieces.
I purchased new throw pillows for my sofa and chairs in cream and shades of blue. I also bought some inexpensive blue glass vases, and I dug through cupboards and cabinets and found a variety of clear glass vases, glass and wood candleholders and ivory candles. It was fun to reuse items I hadn't seen in awhile.
I repainted the living room, dining room, family room, kitchen, entry and hallways—all of the public areas of the house. I changed the color from a golden wheat color to a cooler taupe color called Tumbled Stone. This gave me a whole new look immediately.
In my kitchen, I have a cobalt blue glass tile backsplash, so I decided to paint one of the kitchen walls in cobalt blue. It's amazing! As soon as the color went up on the wall, I loved it.
I removed the copper-colored curtain panels in my dining room and hung cream-colored linen curtain panels instead.
I had my dining chairs re-upholstered in navy blue, replacing the copper and brown fabric. I purchased two new dining chairs in navy blue leather from Crate and Barrel to add to the mix. I reused a navy blue table runner I had purchased a long time ago, and created a centerpiece with ivory pillar candles.
I purchased a large cream-colored area rug for my living room to cover a good part of the brown carpet, lighten up the room, and add texture.
I rearranged all of the artwork throughout the house—this no-cost update immediately changed the colors in each room.
Still to come: I will be having my living room sofa reupholstered in an oatmeal-colored fabric; I will be purchasing some new artwork for the large wall in my dining room (as soon as I find something I love!); I will be purchasing two accent lamps for my dining room to add a new layer of light and ambiance; I will be changing the photos and frames in my family photo gallery—definitely time for an update there.
Redecorating always costs money, but many of the changes I made were not expensive and some were even free. Once you have the idea for your design concept, you can implement it as your time and budget allow. I am happy with the overall result in my own home so far. Now I am back to living vicariously through my design clients.